Yin Yue Dance Company – Too soon to tell
nightreview by Veronica Posth
The Ludwig Forum, Museum of Modern Art in Aachen, in the frame of the Schrit_tmacher Festival hosts the outstanding performances "Too soon to tell" by Yin Yue, founder of FoCo and Artistic Director of YY Dance Company.
The title of the performance appropriately reflects on the actual condition of the preparation of the piece that was incredibly created in six days, starting from their arrival at the Festival.
Starting her carrier when she was four in Shanghai, China, Yin moved then to New York City to keep studying dance and pursue her carrier as choreographer starting from the 2012. She is dancer and choreographer of versatile, splendid pieces working with the affectionate dancers Grace Whitworth, Kevin Pajarillaga, Erika Choe and Lissa Smith.
Her driving force is the research of new possibility of movements, starting from Chinese Folk traditions into innovative contemporary motions and forms. It is for Yin Yue a real commitment, a natural call, to give voice to a new vocabulary of an old language.
In 2013 she founded FoCo, acronym for Folk Contemporary Technique as a way to explain her dancers the nature of movements she was attempting to describe. She has been developing the idea of FoCo technique through the practice with her ensemble with whom she gained on images and metaphors in order to find ways to express precisely her ideas and make them clear to the dancers. The result is a fine, agile but also strong presence, fluid, true and delineated movements, precise, clean and sharp lines.
The idea is based on five elements and three rhythms. The five elements are root as ground, wood as axis, water as surrounding, metal as resistance and fire as kinesphere where each element applies to the quality of movement and its corresponding body parts. The rhythmic stages are pulse, drop and flow and here each rhythmic stage is explored through choreographic dynamics and translated into the body's physical and emotional expression.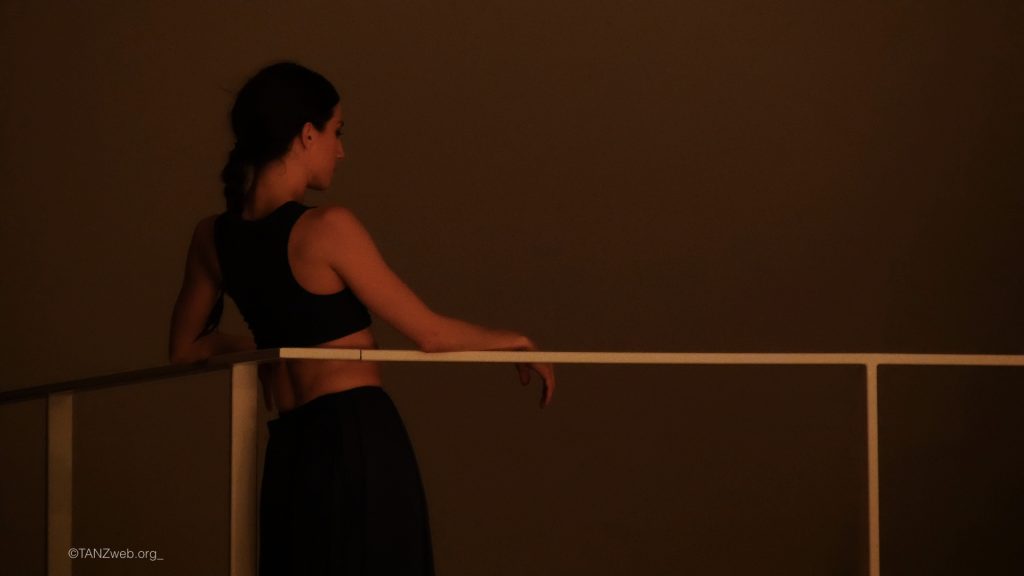 The FoCo Technique aims to lead the dancer to masterfully integrate all elements, resulting in finessed texture and well-rounded movement quality which are crystal and fascinating in her eclectic oeuvre.
Music wise, Yin Yue is also sound designer of her pieces. Mainly she uses minimal industrial electronic music, piano compositions and sometimes opera lyrics that sound good with the movements and the moment of creation. Sometimes music is adjusted on the already choreographed phrases, other times she creates on the music that becomes motif of inspiration.
The dancers are imposing, strong, precise, energetic, powerful and their resistance is outstanding. Yin Yue with her thin and graceful figure perfectly embodies the FoCo technique moving softly through the space as she seems caressing the air while she generates a magnetic energy that enchants while thrills. Her solos are exquisite and mesmerising.
The strong motivation and deep dedication in Yin Yue and her dancers engenders energetic pulse and engaging vibrations that invade the senses and bring to flow in absorbing territories.